UNBURDENING FROM DECOMMISSIONING TO INFRASTRUCTURE
Oranje takes care of your demolition work, asbestos remediation, soil remediation and infrastructure technology. We are happy to unburden you from A to Z, without losing sight of the aspect of sustainability.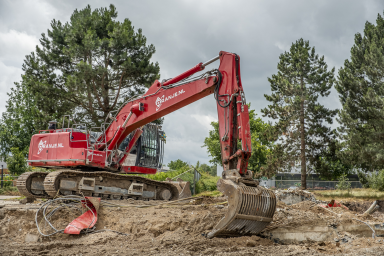 Decommissioning
Decommissioning
Decommissioning is about for sustainable demolition, with the aim of fully reusing raw materials. Our shared future and the environment require new ways of demolishing and focusing on circular construction. At Oranje, we already reuse 95 percent of the raw materials that are released during demolition.