INFRA WITH ORANJE
Oranje has all the in-house expertise and disciplines to prepare a location for construction and housing. And we continue to do so sustainably! We make optimal use of raw materials that are released during sustainable demolition. For example, we use mixed rubble for construction roads, which in turn serve as a foundation for the permanent infrastructure. This allows us to reduce the supply and removal of materials and limit the transport costs to a minimum.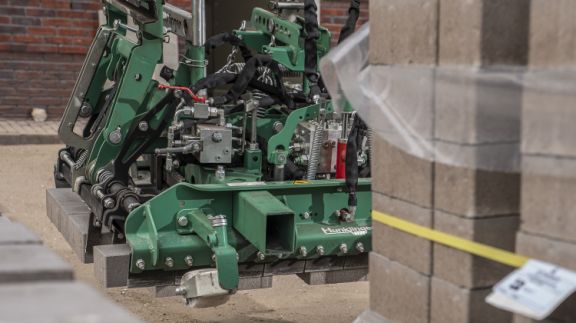 PUBLIC FACILITIES
Our 'finishing touch' is laying the pavement, installing the street furniture and public lighting, and landscaping the greenery. We take care of the entire permit process with the municipality and utility companies and coordinate all work accordingly.
TIME SAVINGS
In addition to quality work, significant time savings are the greatest added value of our infrastructure. Where possible, even during the demolition, we start doing soil examination or making CPTs, excavating construction pits and laying cable, pipeline and sewerage work. Streets no longer have to be broken up when the neighbourhood is already in use.
Oranje is also available for incidental infrastructure technology, such as the asphalting of roads and the installation of ornamental street work.