At Oranje, we are also happy to help you with sustainable demolition, asbestos removal, soil remediation and infrastructure technology. Contact us quickly to discuss all the options with us!
Postadres
Postbus 12151
3004 GD Rotterdam
010 8001 100
info@oranje.nl
Bezoekadres
Industrieweg 120
3044 AT Rotterdam
Contactformulier
Laat uw gegevens achter en wij nemen zo spoedig mogeljik contact met u op.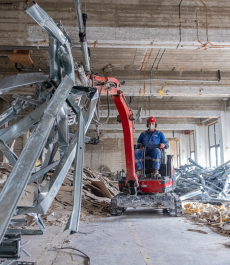 Bedrijfsgegevens Oranje B.V.
| | |
| --- | --- |
| KvK nummer | 24180677 |
| | |
| Bankrekeningnummer | ING Bank NL80 INGB 0672 4712 56 |
| G-rekeningnummer | ING Bank NL96 INGB 0990 3166 88 |
| | |
| BTW nummer | NL009739750B01 |
| Loonbelastingnummer | NL009739750L01 |