SUSTAINABLE AND SOCIALLY RESPONSIBLE WITH ORANJE
Everything we do at Oranje, we do consciously and with an eye for people, society and the environment. Sustainable and responsible entrepreneurship is our guiding principle. A sustainable world is created together.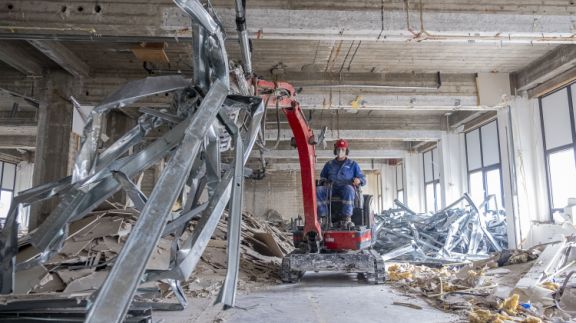 In our view, sustainability stands for 'investing together in applications and solutions for the long term'. And we make that happen. After all, Oranje is a specialist in decommissioning: sustainable demolition with high-quality reuse of demolition and residual material as the goal. Sustainability is also key in our asbestos remediation, soil remediation and infrastructure technology. We like to make the world more future-proof with circular urban redevelopment.
And we do even more. We are always looking for new ways to shape our social responsibility and to make our contribution to a sustainable world. We use the CO2 performance ladder to map our own emissions. We set reduction targets and therefore calculate our footprint every six months. We also communicate that to everyone. Oranje participated in the Elementenharding and Co-Green working group. And currently, Oranje is participating in the CO2 and KAM Bewust Ondernemen working group. Oranje is one of the initiators of this working group.
ORANJE ACADEMY
Our industry has a shortage of well-trained professionals. That is why the Oranje Academy exists. We train professionals there and guide people with a distance to the labour market towards greater independence and responsibility for their own (professional) life.
The Oranje Academy offers an intensive training and coaching programme, aimed at personal development and change in the (living) situation of participants. They also receive thorough professional training. For our Oranje Academy, we have a special training unit that can be placed at work. There, we bring theory and practice together.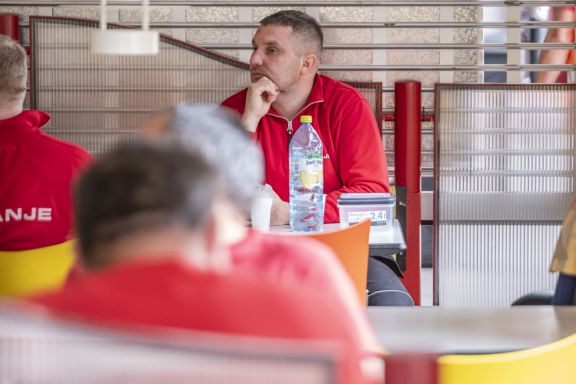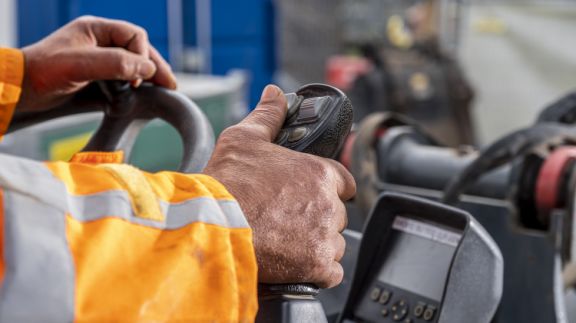 RECOGNISED TRAINING COMPANY
Oranje has been a recognised training company since 2013. Intermediate vocational students in the field of construction or infrastructure are given the opportunity to learn the profession in practice. This way, we contribute to the creation of sufficient well-trained professionals in the future.
The recognition of training companies is based on a recognition scheme. The recognition scheme for training companies and training companies in construction, infrastructure and specialised contracting has been established by representatives of employers and employees in the sector and by representatives of the MBO Raad. We also work together with SPG Infra, who provide vocational training for ground, road and hydraulic engineering.
MSO GROUP
The MSO Group unites Meuva, Schotte and Oranje. MSO stands for 'Met Synergie Ondernemen' (Entrepreneurship with Synergy). Within the group, Meuva, Schotte and Oranje reinforce each other through synergy and collaboration. This way, we increase our knowledge and skills together and achieve fully sustainable and circular entrepreneurship.
Within the MSO Group, Meuva, Schotte and Oranje share a vision in which we unburden customers by offering a total package. We do this in a high-quality, safe and sustainable way. All our business processes are designed for this. We have modern equipment and work sustainably, safely, reliably and innovatively. Together we respond well to the market, with well-trained and experienced personnel.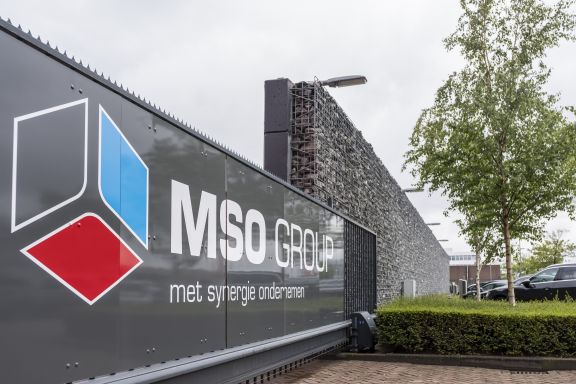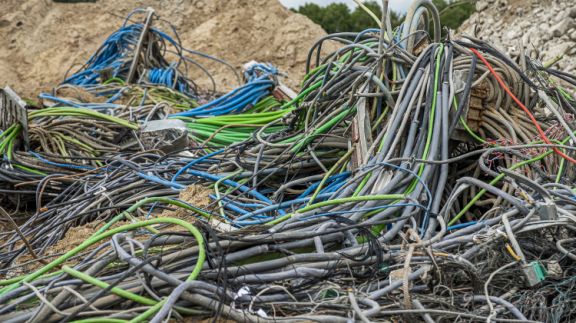 MSO CIRCULAR
Actions rather than words. That's what sustainable business is all about, which is why we founded MSO Circular. It is our way to give valuable materials that are released during disassembly, a second life. A sustainable solution for anyone who also wants to do business sustainably!
Within the MSO Group, Meuva, Schotte and Oranje work together on the demolition, disassembly and remediation of various projects. In our work we come across materials that are still very useful. The circular materials of Meuva, Schotte and Oranje are offered on one platform: MSO Circular.
MSO Circular is an example of our contribution to a sustainable (construction) world. An initiative that countless entrepreneurs and institutions are already using. From building materials to furniture, from equipment to doors, skylights and entire floors, we offer all usable materials for reuse.
Circular construction is the future, and that future starts today. Our circular range can be found on Oogstkaart and Marktplaats and changes every day. Start the sustainable future today and go to: